Nicely done Olivier
Here is also a brief explaination of how I do it with gimp
First all my work is saved with psd extension, it makes editting a bit easier for me

Unless you have worked from scratch ie no template I tend to make the base/original layer invisible.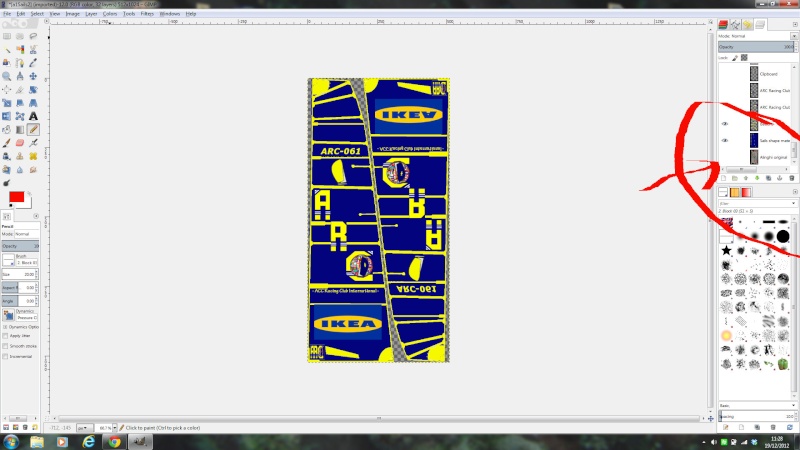 Now open the channels tab in the top right
This will display your rgb and alpha channels. If you make the alpha channel visible and highlight it, you will see if any transparency has been added. For some reason its pinkish in colour on mine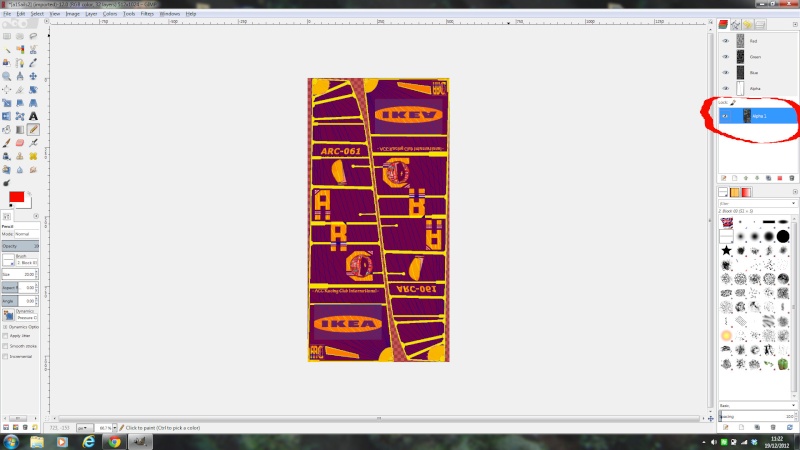 To make it transparent colour the hole layer, i`ve been using colour code 993b3b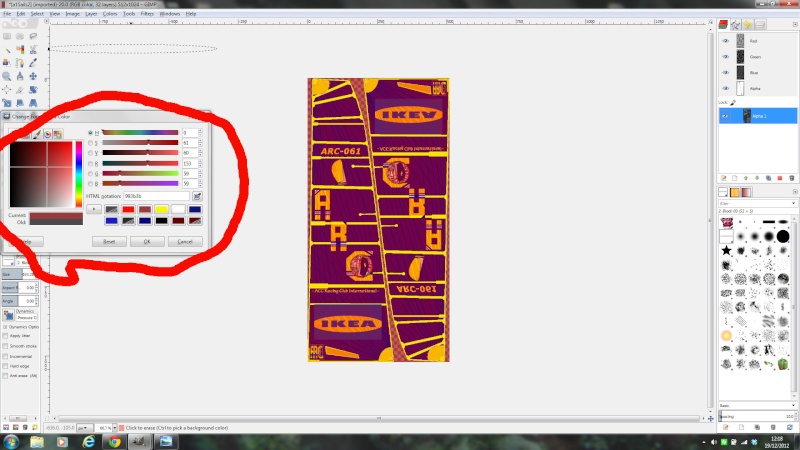 My understanding is the the closer the colour is to the basic layer colour the less transparent the finished product is.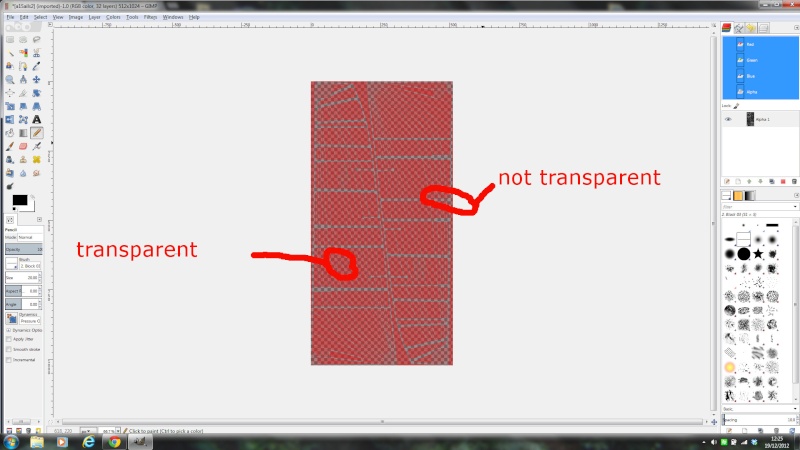 Now make that channel invisible again and save work as usual.
I hope this makes some sort of sense :?: and GOOD LUCK
Gazza